Directory
About HotSpringsKids.com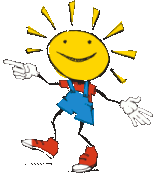 Want the best view of Hot Springs National Park and the Ouachita Mountains? This is the place! Hot Springs Mountain Tower is 1,256 feet above sea level. From the top you can see about 140 miles. The observation tower is built of lattice steel on Hot Springs Mountain, which opened to the public in 1983. It has two viewing levels with historical and educational exhibits as well as a 360 view… and is 216 feet tall.
Hey… Did you know…. Hot Springs Reservation, the first designation of Hot Springs National Park, was set aside by Congress in 1832. This makes Hot Springs National Park the oldest unit in the national park system, 40 years older than Yellowstone National Park.
One thing so nice is you do not HAVE TO climb all those steps… You can ride a glass walled elevator.
Written by Debbie Denny
Espacularaiesa - Walkin The Talk